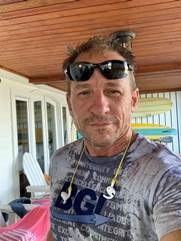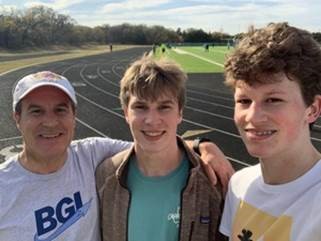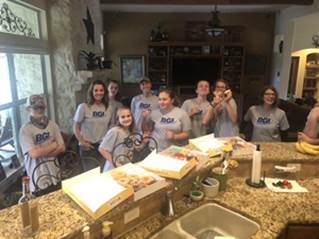 BGI rallied across the nation during the week of Thanksgiving to conduct our 1st Annual BGI Virtual Turkey Trot Run/Walk 5K and it was a huge success.  Over 200 employees, family members and friends completed the event.  BGI conducted a fundraiser in conjunction with the event to support The Gary Sinise Foundation (GSF) where $12,200 was raised and donated to this highly effective & impacting foundation.  Further information about the GSF can be found at www.garysinisefoundation.org.
Naturally with any event where there is a spirit of competition, and we had winners in multiple categories.  These winners received a copy of the Gary Sinise book titled GRATEFUL AMERICAN, A JOURNEY FROM SELF TO SERVICE and a Beats wireless Bluetooth headset.  The female and male winners with times in each category of age were:
Under 20                              Sarah Dodson (22:01) & John Kieda (18:16)
20 year olds                        Katie Collins (38:04) & Tanner Dismukes (20:48)
30 year olds                        Nataly Jennings (28:13) & Scott Cook (22:25)
40 year olds                        Liza Meehl (29:52) & Adam Kieda (20:54)
50 year olds                        Denise Ronnow (36:17) & Bill Fitzpatrick (27:53)
60 year olds                        JP Reilly (38:22)
Best Video/Photo            Chris Jergens
Overall                                 Sarah Dodson and John Kieda
The event was spearheaded by Nancy Chilton and allowed BGI to pull together during the challenging times of quarantine, build camaraderie in a collaborative, competitive and wellness promoting way and raised funds for our veterans and their families in need.  This event embraced the BGI core values of Leadership, Integrity, Commitment, Excellence and Teamwork in every imaginable way.  One other surprise during the event were the T-shirts that were distributed to those that made the sign-up deadline.  These shirts were manufactured by Authentically American, https://www.authenticallyamericanbrand.us/. At the beginning of the race you have a very nice looking BGI T-shirt. After the event and with just enough exertion, the image of the shirt changed to bring out the core value words as you see in this picture of our CFO, Eric Dodson and the associated video link, https://youtu.be/sLD5iObta-4
We like to say that when BGI rallies for whatever challenge lies ahead, "we sweat out our core values" in every case. This race illustrated this in a very unique, surprising and entertaining way.  Thank you to all participants and congratulations to our winners in each category for such a tremendous display of fun and fortitude! It is not too early to start training for next year's run.