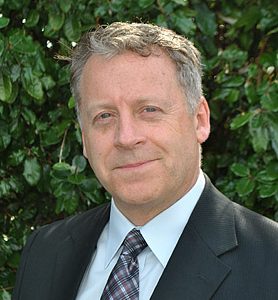 Phil Dismukes, CEO and Founder
Phil Dismukes is a graduate of the United States Air Force Academy with a B.S. in Engineering and of the USAF Fighter Weapons School Instructor Course. During his 23 years of experience in the Air Force and Air National Guard, he flew the F-16 and was deployed in Operation Desert Storm, Operation Southern Watch, and Operation Northern Watch. Phil retired as a Lieutenant Colonel and founded BGI in 1994 after recognizing shortcomings in the engineering development cycle of complex training systems, services, and products. With the vision of always keeping the end-user's requirements top-of-mind, Phil created BGI on the foundation of investing ample time and effort in eliciting the knowledge of experienced operational professionals in the early phases of a project. He is highly involved in the industry outside of running BGI as a member of the Business Executives for National Security, as a member of the "Get Head Strong" project committee, as an ambassador for the Folded Flag Foundation, as a trustee for the USAFA Falcon Foundation, and sits on the board of directors for AIRLAND Aerospace, Spectre Pursuit Group, AIRLAND Battle Group, and Quadrant Training Solutions, LLC. Phil is married to Dr. Jennifer Dismukes and they have six children.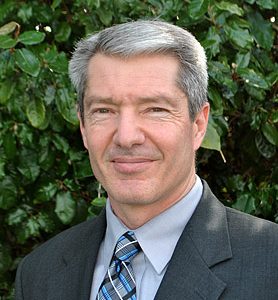 Dave Devol, President
Dave Devol joined BGI in 1998 and has served as the company's President since 2002. Dave is a graduate of the United States Air Force Academy with a B.S. in Astronautical Engineering and went on to complete 23 years of active duty service in the Air Force and Air National Guard Service before retiring as a Lieutenant Colonel. During his service he was a military instructor and flight examiner with over 2,000 hours of flight experience in the F-16 and has accumulated over 6,000 hours in military and civilian aircrafts. Dave owned an aircraft maintenance business for 10 years and currently owns and operates a Daher-Socata TBM 850 aircraft. As BGI's resident expert on general aviation, he is responsible for major capture efforts, shaping new lines of business, and building partnerships with new companies.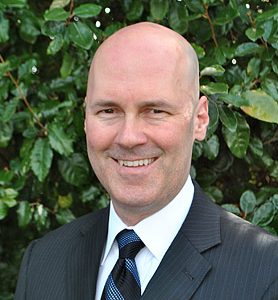 Chris Owens, Chief Operations Officer
Chris Owens joined BGI in 2000. He graduated from the United States Naval Academy in 1989 with a B.S. in Computer Science, graduated from the United States Navy Fighter Weapons School (TOPGUN), and served as a F/A-18C pilot. Since joining BGI, Chris has utilized his experience in computer-based training to expand our services beyond the simulation industry. He is responsible for all daily operations of the company including the execution of the corporate vision and strategy to best serve our customers. He is the driving force in the implementation of key technologies for enhancing internal processes and financial performance. Recently, Chris drove long-term strategic initiatives to establish the Small Business Association Mentor Protégé Joint Venture. He enjoys life in Annapolis, MD and volunteers with the USNA-89 Alumni Association.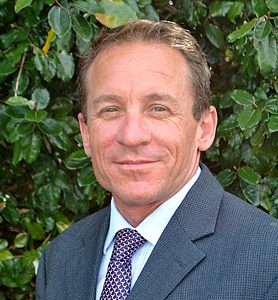 Eric Dodson, Chief Financial Officer
Eric Dodson joined BGI in 1995 as an Operational Analyst with a focus on detailed training and technical simulation projects, many of which were developed for foreign air forces under DoD Foreign Military Sales programs. In 1999, he become the CFO and currently oversees the Finance and Human Resources departments. He is a graduate of the United States Air Force Academy with a B.S. in Aeronautical Engineering. Eric has over 5,000 flight hours including 1,500 in the F-16 and major airline experience. With an extensive combat record, he earned the Silver Star during Operation Desert Storm on a Combat Search and Rescue operation in support of a downed airman. He is retired from the Air Force and South Carolina Air National Guard. In his spare time, Eric is a member of the board of directors for the Children's Museum of Charleston, SC and is a local community event leader.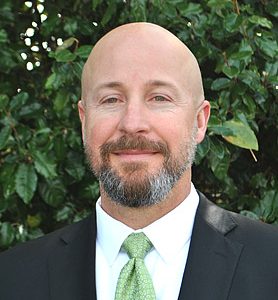 Christopher Cross, Vice President of Growth and Integration
Christopher Cross joined BGI in 1999 as an Operation Analyst supporting a variety of training device programs and managing several technical projects simultaneously. He graduated from the United States Naval Academy in 1989 with a B.S. in Aerospace Engineering and recently retired from the Air Force Reserves after a combined 20 years of service with the United States Navy and Air Force Reserve. He has accumulated over 3,000 flight hours in the F/A-18 and F-16 as an instructor pilot, flight examiner, and test pilot. As Vice President of Operations, Christopher is responsible for ensuring that Process Areas execute their assigned activities and interact efficiently with company Division Management. He manages risk and ensures the sustainment of high-quality performance on a daily basis. He enjoys living in Eden, UT.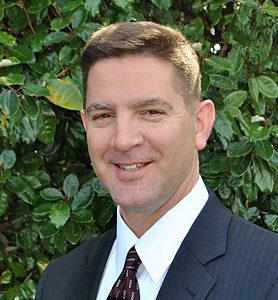 Corbin Hughes, Vice President of Programs
Corbin Hughes is a graduate of Embry-Riddle Aeronautical University where he was commissioned into the United States Navy through the Naval Aviation Cadet (NAVCAD) program. He is also a graduate of the United States Navy Fighter Weapons School (TOPGUN). Corbin logged over 1,500 flight hours in the F/A-18 and served a total of 23 years on active duty and on reserve billets before retiring as a Commander. Since joining BGI, Corbin has grown our revenue by over 400% through his expertise in forming and strengthening industry and customer relationships. He is responsible for the strategic planning of operational and financial performances of all of BGI's business portfolios that provide advanced training, engineering, technical, and instructional services to our diverse international and domestic customer base.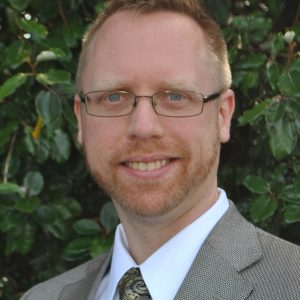 Tom Ritzman, Vice President of Corporate Technology
Tom Ritzman joined BGI in 2005. He graduated from the University of Akron in 1994 with a B.S. in Electrical Engineering and enjoyed working for major defense contractors on software and IT solutions for flight training, missile, and space systems.  Since joining BGI, Tom has leveraged his experience and instinct to identify and develop innovative solutions that elevate the capabilities of our customers.  Tom supports translation of the strategic vision to technology, organizes development of intellectual property, pursues new competencies and seeks solutions that comply with evolving government and industry cyber security regulations.  This includes oversight of technology created and applied to engineering and cybersecurity projects.  Tom works at the BGI Headquarters in his home town of Akron, OH.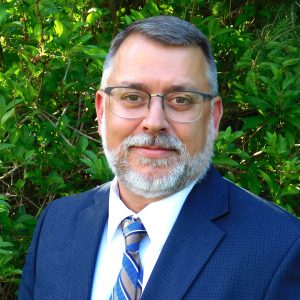 Greg Wadel, Director of Business Development
Greg Wadel joined the BGI team in 2003 to create a new engineering line of business. A graduate of the University of Cincinnati with a Bachelor of Science in Aerospace Engineering, Greg brought a wealth of systems engineering, program management and business development experience to BGI from his 15 years serving in a variety of leadership roles with a large defense contractor. At BGI, Greg previously served as the Director of Programs in the engineering products and services business area. Now, as BGI's Director of Business Development, he is responsible for leading corporate business development and strategic capture activities. Greg has a passion for living out the core values of BGI in the community by serving and supporting a variety of faith-based non-profit organizations focused on helping the under-valued people of society. Greg and his wife are blessed with two grown daughters and proud to call the Buckeye state home.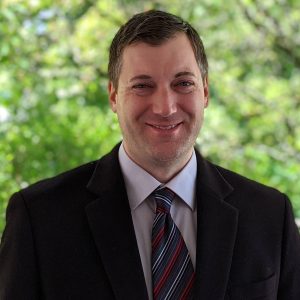 Chad Darr, Director of Cyber Operations
Chad Darr joined BGI in 2017 as a Principal Engineer supporting data science for aviation programs. He graduated from THE Ohio State University with a Bachelor of Electrical & Computer Engineering in 2000 and a Master of Science in Administration from Central Michigan University in 2004. Chad has over 20 years of experience in the fields of Software Engineering, CyberSecurity and Information Technology including seven years with Lockheed Martin developing Pilot and Maintenance Training Devices for the F-35. In addition to supporting aviation programs at BGI, he has been a core member of the CyberSecurity Working Group since inception. As the Director of Cyber Operations Chad is responsible for DoD compliance with Cyber Defense programs including ISO 27001 and CMMC certification as well as alignment of computer and information system resources supporting the many lines of business within BGI. Chad is an Ohio native based at BGI Corporate Headquarters in Akron and volunteers as an engineering mentor with local schools.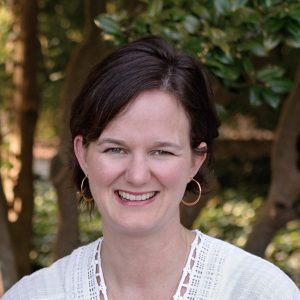 Nancy Chilton, Director of Finance
Nancy Chilton joined BGI in 2008. She graduated cum laude in 2001 with a B.A. from the University of Pittsburgh; double major in Finance and Accounting. She graduated in 2006 with her MBA from The Citadel. She is a Certified Public Accountant. Before joining BGI, she served in public accounting as an auditor of various industries including retail, oil and gas, territory and county governments, and school districts. After her audit career, she became the Controller for a marketing company held by a publically traded company. As Director of Finance, she leads all accounting, tax, audit, and treasury functions for BGI. She also oversees Human Resources. She maintains strong working relationships with the Defense Contract Audit Agency (DCAA) and Defense Contract Management Agency (DCMA). Nancy works in the Mount Pleasant, SC Finance Office. Outside of BGI Nancy has served as the Treasurer to many different non-profits to extend her skills into the community.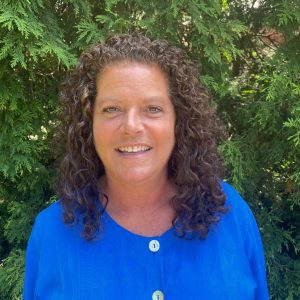 Jonna Cavileer, Director of Human Resources
Jonna Cavileer is a graduate of Indiana University with a B.S. degree in Human Resources/Labor Relations and an A.S. degree in Office Management. She obtained certifications as a Senior Professional in Human Resources (SPHR) and a Senior Certified Professional (SHRM-SCP) in 2008 and has been a notary public since 1984. After college, Jonna lived in Indianapolis for 10 years and began a long career in leading Human Resources, before moving back to her hometown of Akron to be closer to her very large family. She has provided HR management support in various industries, including pubic accounting, manufacturing, transportation staffing and ambulance services. Jonna joined BGI in 2013 as the Human Resources Manager, supporting approximately 100 employees, which has now grown to over 400. She is the Affirmative Action Compliance Officer for the company and is responsible for all federal and state employment law and federal contractor compliance, employee benefits, policies and procedures, interpretation of collective bargaining agreements, recruiting and onboarding, training, performance management and employee relations. Jonna also plays a role as strategic partner to the management team of BGI.
Chris Jergens, Director of Division 3
Chris became an employee of BGI in May of 1999 as an operational analyst in support of F-16 tactical simulation and training devices. Chris has since expanded his horizons from a traditional subject matter expert to BGI's Director of Operations, Lockheed Martin operations in Akron, Ohio and Orlando, Florida. Chris' unique Tactical Aviation qualifications and Test and Evaluation background has provided BGI's current customer leadership valuable testing perspectives and requirement definitions. Chris was instrumental in BGI's formulation of numerous Concept of Operations documents supporting the development of fighter and lighter-than-air prototype vehicles.
Chris entered the United States Air Force (USAF) in May 1983 after graduating from Texas A&M University with a Bachelor's of Science degree in Geology. He later received his Master's in Aeronautical Sciences degree from Embry-Riddle Aeronautical University. Chris retired from the United States Air Force Reserves on 1 June 2011 after 28 years of service. Chris held positions as an operations officer, flight commander, instructor, chief standardization and evaluation, operational test and evaluation pilot, and as mission commander. Chris flew in Operations Just Cause, Operation Desert Shield, Operation Provide Comfort, Operation Deny Flight, and Operation Deliberate Force. He has flown T-37B, T-38, AT-38, F-16 Block 10/15/25/30/40/42/50/52 aircraft as well as Boeing 737-200, Airbus A319 & A320, experimental Glasair I and Cirrus SR-22TN civilian aircraft. He maintains a current instrument flight qualification in general aviation aircraft and has accumulated over 2350 F-16 hours and 6000+ hours total aircraft time.
Chris lives with his wife Stephanie in Niceville, FL and has one daughter Taylor who resides in New York City.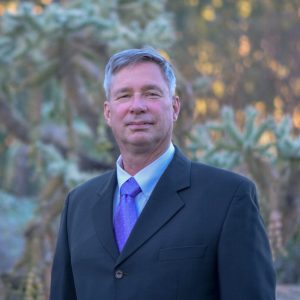 Jim Hardin, Director of Division 4
Jim Hardin joined BGI in 2017 as an BGI Instructor and Subject Matter Expert in the F-16 at the 162nd Wing located at Morris ANB in Tucson AZ. He now serves as the Division 4 Director and is responsible for the effective and efficient execution of BGI's Government Services, currently comprising over 200 teammates at 13 different locations supporting the training of six different aircraft. Jim holds a Bachelor of Science degree from Northern Arizona University, and a Master of Aerospace Science degree from Embry-Riddle Aeronautical University. He has also completed USAF Air War College, Joint Forces Staff College, and the USAF Air Command and Staff College. He has completed a 28-year career in the United States Army and Air Force, culminating as the Commander of the 548th Combat Training Squadron, where he was responsible for the execution of the USAF Green Flag East exercise. He has accumulated over 3,200 flight hours in the F-16 and OV-10 and has multiple combat tours including Iraq, Kosovo, Serbia, and Bosnia. Jim is married to Michelle Hardin residing in the Dallas-Ft Worth area and they have two children.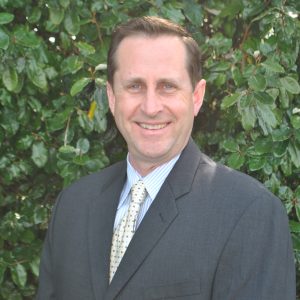 Bill Fitzpatrick, Director of Division 5
Bill Fitzpatrick joined BGI in 2000. He graduated from the College of the Holy Cross in 1989 with a B.A. in Economics and was commissioned to the USN via the NROTC Program. Bill served 25 years in the USN/R as an F/A-18 Hornet pilot to include 2,500 Hornet hours, 450 carrier landings and extensive combat experience. Additionally, he graduated from TOPGUN, served as an Operational Test Pilot and mobilized as Operations Officer for the VFA-201 Hunters during their historic "Combat Cruise," marking the 1st and only time an F/A-18 Reserve squadron deployed with an active-duty Airwing. With BGI, Bill leverages his vast operational experience to ensure the best possible products are delivered to the warfighter. As Director, he leads a thriving BGI Division focused on max-performing technology in the Modeling & Simulation arena. He promotes the unique "civilian ready-room" culture at BGI and values our focus on the end-user. Bill is a long-time resident of Fort Worth, TX and enjoys traveling with his wife and three daughters in his spare time.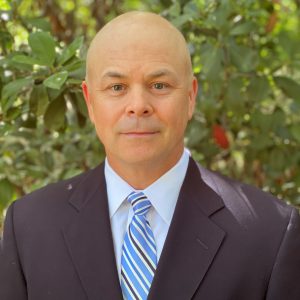 John Mooney, Director of Division 7
John Mooney joined BGI in 2004 as an Operational Analyst supporting a major training device program. He graduated from Embry-Riddle Aeronautical University and was commissioned into the United States Navy through the Naval Aviation Cadet (NAVCAD) program. He is also a graduate of the United States Navy Fighter Weapons School (TOPGUN). John served as the Advanced Tactical Training Program Department Head at the Strike Fighter Weapons School Pacific and was the Strike Fighter Tactics Instructor for his squadron during a combat deployment. John served as Commanding Officer of a F/A-18 Adversary Squadron and is currently a Captain in the Navy Reserve. John was promoted to Director in 2018 and is responsible for one of BGI's business portfolios which includes Live Virtual Constructive (LVC) solutions, Next Generation Threat System (NGTS) support services and multiple projects supporting training and readiness as well as science and technology.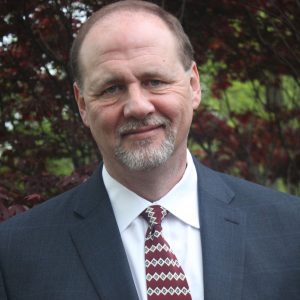 Scott Powell, Director of Division 8
Scott Powell joined BGI in 2016. He graduated from Cleveland State University's Fenn College of Engineering with a Bachelor of Electrical Engineering degree in 1984. Scott spent over 30 years with Lockheed Martin developing high-fidelity aircrew and maintenance training systems for fighter aircraft, including the F-16 and F-35. With BGI, Scott serves as Director and Program Manager for BGI's growing portfolio of Data Science and Analytics programs, as well as programs supporting BGI teammates in the development of aircrew and maintenance trainers. He earned his Project Management Professional certification in 2016, and oversees the maturation of BGI's project management processes. Scott is based at BGI Corporate Headquarters in Akron, OH.