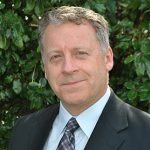 Akron, OH.  29 August 2019 – BGI, LLC will attend the Air Force Association (AFA) Air Space Cyber Conference in National Harbor, MD, on 16-18 September 2019.  Attending will be CEO Phil Dismukes, Government Services Director Jim Hardin and Business Development Sr. Manager Chris Townsend.  If you would like to schedule some time with any BGI members, please reach out directly to Phil via e-mail at phil.dismukes@bgi-llc.com or 908-635-4002 text/cell.  Additionally, BGI is a Silver sponsor for the AFA Virginia Suite.  The Suite is open from 1700-2300 each day for guests of sponsors.  This can be coordinated through Phil at the e-mail and contact number above as well.
The conference provides industry partners the opportunity to gain new insights into the latest innovations in airpower, space and cyber capabilities all while bonding with your fellow Airmen, from today and our own careers. There are inspiring addresses from recognized leaders in today's Air Force that will fuel your knowledge of our Air Force and industry collaboration.
We have historically found this time to be the nation's premier event for defense and aerospace professionals around the world. ASC brings together Air Force senior leaders and experts from government, industry and academia. From engaging speakers and panels focused on airpower, space and cyber developments to the technology exposition featuring the latest technology, equipment and solutions for tomorrow's problems; the conference has something for everyone. We hope to see you there.