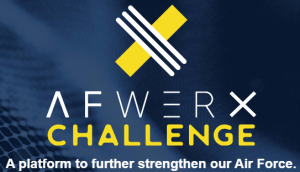 BGI proposed an innovative solution to streamline the development of newly-winged pilots into Combat-Ready Aviators. Teamed with Two Blue Aces LLC, BGI submitted a unique Pilot Coaching plan centered on connecting elite combat-veteran coaches with individual FTU pilots to develop the human capital required in future combat aviation using modern, standardized and integrated tools. Our coaches enhance the individual's critical combat training skills as well as the development of their warrior ethos. The result of this process, which is scalable across the CAF, develops more capable wingmen and a stronger foundation for future Air Force leadership.
The BGI/TBA team delivers a powerful mix of personalized coaches including tactically relevant F-16 SMEs and former senior Air Force leaders to a class of pilots in the fighter pipeline. Hand-selected coaches pair with students at the beginning of an F-16 basic course class and follow them through the CMR check-ride. These coaches provide tools/skills for students to develop critical thinking abilities and airborne leadership skills while instilling a strong sense of USAF aviation heritage and culture. The coaches cultivate growth of individual pilot's strengths and improve weaknesses identified in the process.
During each syllabus phase, coaches schedule mentoring blocks within each training module. These coaching sessions provide extensive depth and perspective to the F-16's mission and the wingman's role in complex combat missions. Active coaching complements traditional training by providing a unique and innovative additive to pilot development.
All information exchanges are collected and available to be data-mined for future use and process improvement. The program will be validated using objective syllabus completion data and subjective exit interviews. Student pilots and combat unit leadership will complete surveys related to pilot critical thinking skills, maturity and overall combat mission readiness.
As additional value to the Air Force, these relationships will endure throughout the pilots' Air Force career, allowing the seeds of change to thrive from within. Combat squadrons require unique cohesion as well as a common operating picture. In previous generations, this was done organically and occurred naturally with a much larger fighting force and breadth of experience. Today's combat squadrons are increasingly less experienced due to increased operations tempo, reduced manning, accelerated syllabi and overall less "touchpoints" for culture enrichment and coaching opportunities.
This holistic approach to combat aviator development, readiness and leadership will accelerate proficiency, reduce the re-fly rate and result in definitive cost/time savings. This model is applicable across the combat aviator training spectrum. It can be an integrated effort across Air Combat, Global Strike, Training, Mobility and Special Operations commands.