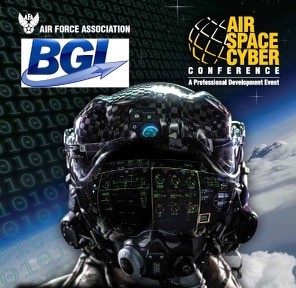 "BE READY so you don't have to get ready"
BGI will be attending the AFA's Air, Space, & Cyber Conference (ASCC) in full force this year! ASCC is the leading professional development event for Air Force and Space Force officers, enlisted members, civilians, veterans, and defense industry leaders and representatives. The conference brings together top Air Force and Space Force leadership, industry experts, and government officials to discuss challenges facing the aerospace and cyber communities today and in the future. It is a fantastic way to collaborate with fellow industry members in a focused warfighter supporting environment.
BGI CEO Phil Dismukes comments, "We are fortunate to be providing direct training and engineering support to the USAF on the F-35, F-22, F-16, B-1, B-52, A-10, EC-130, MQ-9 platforms as well as to the USAF Weapons School.  We are being responsive to SECAF and USAF Leadership to always BE READY so that we don't have to get ready. I'm proud to be joined by Robert "Moose" Smith and Chris "X" Cross along with BGI Senior Advisors Kevin "Omar" Bradley and Bill "Kanga" Rew. We are ready to engage partners and customers in National Harbor to respond to the challenges ahead to be ready!"
Please reach out if you would like to meet or revisit with the BGI team.  Robert.Smith@bgi-llc.com is our AFA team leader for 2022.